Beauty & Wellness on demand
Your Personal Glam Squad
About Us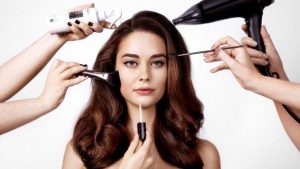 LondynArtistry is a beauty-on-demand agency dedicated to providing glamorous on location hair, makeup, nails, and massage therapy services in NJ, NY, PA. We feature wedding hair and makeup packages in our mobile salon!
Our licensed beauty professionals are highly trained in providing a professional and stellar experience with every service visit. Arm yourself with a glam squad that equips you with beautiful wedding hair and makeup, or a runway ready style. If you're just looking for a little rest and relaxation, unwind with a mobile massage with one of our incredible massage therapists.
LA artists come to your location of choice and create a comfortable setting for any event, from weddings, birthdays, fashion/beauty shows, editorial shoots, to a simple blowout for a special night or just a part of your daily routine.
Our Story
Here at LA, we just want to make your life a little easier. Oftentimes, there is so much going on in the day-today hustle and bustle that sometimes we don't remember to take time out for ourselves, let alone have time to make it to the salon to get our pamper time. LondynArtistry is here to be your personal glam squad — whenever and wherever you are!
We cater to you, whether it be your wedding day or just your weekly blowout. Book us and get the celebrity experience.
Find out about our mobile salon here.
Meet the Team
Fay Legagneur
CEO/HAIRSTYLIST
Boasting a decade of hair knowledge and experience, my cosmetology vocation began at an early age, with an intense passion for the beauty industry. I always knew I wanted to make it big in the industry and not just be a behind-the-chair type of stylist. Creating a freelance service gave me creative freedom to be able to see the industry from a different perspective, which allows me to be able to create a blend of classic techniques with trendy styles.